You need transfer Bucharest Romania Henri Coanda Otopeni Airport - Bucharest city ? Call now 004 0723 286 309 and make a reservation. Price is 25 Euro/ person. E-mail: incoming@infotravelromania.ro
---
romania.travel is the official tourism website of Romania.
movie Romania

Travel Events Romania
in June 2014
On June 21, 2014 will be the tenth edition of the Awards' Golden Margarita "by ANTREC details
You talked about IE Sibiu Romania!
Sunday, June 22, 2014, Take harmonizes with (and on) Bicycles Coquette! You just have to prepare your take picnic basket and come in open-air museum in Sibiu Grove. The meeting will take place at 14:30 in the Small Square. Departure to the museum at 15:00. Country Fair will be held from the Village's largest picnic in Sibiu will plait wreaths Sanziene and will be the most beautiful parade ii. details
---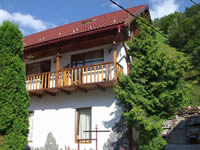 Accommodation Bran - Mama Cozonacilor 3 * www.branturism.ro | Reservations: +40 745 151 424
399 lei / person | Yahoo msg: mamacozonacilor
Pack Sunday - Friday 5 nights full board accommodation (excluding school holiday periods).< foto | video

Mother Cozonacilor is for exclusive use of tourists and has a capacity of 29 beds in 12 rooms. : Five triple with one double bed and one person, three doubles - (twin) rooms have two single beds and four have one double bed for two people. The beds are made at solid wood and mattresses relax. Rooms have private bathroom, TV and balcony, except five rooms in the attic which have balconies. All bathrooms are supplied with hot and cold water at all times. In the vicinity (approx. 700m) there are several hostels with which it can provide up to 60 beds.