Romania

- Romania

- Bucharest

- Monasteries Bukovina
- Medieval cities

- Castles
- Danube Delta
- Prahova Valley

- The Black Sea
TRAVEL NEWS ROMANIA 2011 Add a travel news

PICTURES FROM TRAVEL FAIRS LONDON 8 - 11 NOVEMBER 2010
---
PRESS RELEASE 23 OCTOBER 2010
Bibi Touring, the 10 years leader in Prahova County travel business: 1st place and the special excellence trophy from the Prahova Chamber of Commerce.
Ploiesti, Friday, October 22: The 17th edition of "Top firms in Prahova County" that every year is organized by the Chamber of Commerce and Industry. Bibi Touring travel agency ranked first in the - Trade, Export, Tourism - Travel Agencies –section. It was also awarded the Trophy of Excellence for the 10 years in top three.

Over 500 guests: ambassadors and foreign officials, representatives of major companies from all areas of activity, people from media, TV stations participated in a festive atmosphere of celebration at the "Top firms in Prahova county".

During the event, along with prizes for the top 10 firms in each category, some companies have been awarded a the Trophy of Excellence, Distinction Excellence Trophy Exporters Creativity Trophy, or Trophy "Woman Business." Starting with this year's awards, a new "long race" through 10 years of Excellence Trophy has been offered , to firms that were ranked 10 consecutive years in one of the first three places. Only 15 companies from a total of 1068, managed this exceptional performance. BIBI Touring is the only tourism company which was awarded the supreme prize, which reconfirms its position as the undisputed leader in Prahova tourism during the last decade.
"We're happy being for the last 10 years in the top and we are extremely honored for both prizes: Number one this year and the special Trophy of Excellence for the 10 years in top three. Both of them are dedicated, with gratitude, to our loyal clients who have granted us their trust in these years. Also we are thankful to our Bibi Touring team who, with dedication and passion each year continue to provide happy holidays to more than 20 thousand clients. "said Adrian Voican, General Manager and owner of Bibi Touring agency.

Bibi Touring Agency started in 1990 in international coach business, and in 1999 became a modern travel agency and a major national tour operator, with a network of over 400 accredited agencies across the country. Over time, Bibi Touring was awarded several times by the Chamber of Commerce and Industry, National Association of Travel Agencies in Romania, at various fairs and specialized forums. The initiator of the "inscrieri timpurii" the Romanian equivalent of "early booking" which was first launched here five years ago, becoming today's most important industry-wide promotional program of the Romanian travel industry.


Contact: Anda Baciu, Marketing &PR, Bibi Touring, 0756.604.230, 0244.514.768, ext 19, marketing@bibi.ro

Publication Date: October 23, 2010
Source: Bibi Touring
---
Dear partners,



There is little time until kick-start of the third edition of the Tourism Fair Touristica. We are happy for your interest in this event is proof that there are very few places available.

Thank the National Association of Travel Agencies in Romania (ANAT), our partner since the first edition, for their support in organizing this event.
New for this event is to partner with the City of Cluj Napoca, a collaboration made in an effort to support local and regional tourism.

The fair will be promoted in the winter destinations of the most loved by the public to the most important travel agencies in our country and not only New Year's Eve specials, exotic holidays, city breakuri.

We will shortly announce the program this edition. The plan stands as the list of those registered can be seen here
For more details please contact us.

We look forward to seeing you in Cluj-Napoca!

Crina Doda
TOURIST

004 0753 848 471
004 0264 598 005
Bihar 10 Cluj Napoca
crina@touristica.ro
www.touristica.ro

Publication Date: October 22, 2010
Source: InfoTravelRomania
---
Second Edition of the Caravan starts at Sinaia ANAT
Discount cards for workers in tourism
ANAT card details
| | |
| --- | --- |
| | |
| | InfoTravelRomania film from October 7, 2010 |
Biannual meeting of the members of NATA South Region
Tomorrow, 19 October 2010, at 11, the anniversary into ANAT 20 years, will be the first stop of the Caravan ANAT - Autumn Edition - Sinaia, in the biennial Meeting of the members of NATA-South Region (Region counties: Arges,
Calarasi, Dambovita, Giurgiu, Prahova, Teleorman, Ialomita), recall that this concept involves the participation of the President, management and executive meetings NATA members of the territory, the towns in all eight regions of the Association, to support tourism activities and promotion agencies
local tourism industry.
NATA will have meetings with representatives of travel agencies ANAT States, hoteliers and local authorities, local media and will welcome seven new agents who join the organization on the occasion of this event.
It will present the advantages of being a member of the most powerful organizations in Romanian tourism, with over 800 members.
It will also be considered tourist potential of each area.
Besides the start of the autumn edition of the Caravan, during this meeting will be addressed the most important topics for travel agencies:


* Travel Industry Card launch in South NATA, a significant discount card for NATA members and their partners.
ANAT promotion campaigns: Holiday in my country.
Special offers analysis of the summer tourist activity (including early registrations), legal news / Taxation.
VAT - 24% growth impact, Fairs and Tourism grants the end of 2010 and beginning of 2011.
Relationships hoteliers, tour operators, resellers and insolvency antitepari + Measures NATA protocols signed with partners and ANTREC OPTBR framework contract with hoteliers and the title "Hotel recommended by ANAT" Amendments to Law on Tourism.
NATA training courses and opportunities for promotion organized by the South Region by the Association to promote tourism County ", led by NATA

* Other projects in progress in NATA committees


We invite the press conference at the end of the session in the International Conference Centre (Casino) in Sinaia, 11.30 for details on the topics on the agenda.

Tony Martin

NATA President


Adrian Voican

Southern Region President


For further details,

Ioana Dobrescu

Secretary General ANAT

Spokesman ANAT

ioana.dobrescu @ anat.ro

0751.183.870
Publication Date: October 18, 2010

Source: ANAT
---
THURSDAY 21 OCTOBER 2010 START INTERNATIONAL TOURISM FAIR
Offers of interest from 15 countries will be presented at the Tourism Fair of Romania, at Romexpo


Between 21 to 24 October 2010, Romexpo organize the 24th edition of the ROMANIAN TOURISM FAIR - TTR 2010 international event dedicated to operators in the field turismului.Desfasurata under the Ministry of Regional Development and Tourism, to participate as exhibitor, the autumn edition of TTR will bring together over 140 companies from 15 countries on an area of 5,000 sqm.

Authorities in the field of tourism in the country and abroad, employers and business associations, tour operators, travel agencies, hotels and hostels will present programs and special offers for Christmas and New Year holidays but skiing, city breaks, tours, cultural or adventure tours, weekend deals, spa & wellness programs, etc.La autumn edition of TTR will present programs to promote tourism: Alba County Councils, Covasna, Harghita, Hunedoara, business and professional associations: Association for Promotion Tourism Bucharest, Romania Ecotourism Association, Tourism Association Vendelvaerde Borsec Spa Tourism Employers' Organization in Romania. International participation is significant - 30% of exhibitors coming from abroad.

Will be presented at rates attractive destinations for winter holidays in exotic European countries or in areas both by the authorities to promote tourism in Bulgaria, Egypt, Italy, Dominican Republic, Moldova, and in organized tourist promotion stands, in first, of some embassies accredited to Bucharest: South Africa, Bulgaria, Cyprus, Chile, Cuba, Egypt, United Arab Emirates, Indonesia, Iraq, Iran, Macedonia, Malaysia, Pakistan, Peru, Slovakia, Syria, Turkey, Venezuela and Qatar . During the TTR will be held seminars organized by the Chamber of Commerce and Industry of Romania on "How to access the European funds in the Regional Operational Program: Axis 5.2 creating / developing / upgrading infrastructure for sustainable exploitation of natural resources and to increase the quality tourism services. "

Also, by participating in premiere in Bucharest Tourism Association TTR autumn edition will be held by Romanian folk music performances, plays for those willing to live the atmosphere of old Bucharest, Romanian folklore but also for children (Ion Creanga Tandarica theaters).

Chile will also be presented at the stand anniversary photo exhibition marking the 200th anniversary of the creation of this stat.In same period will be the 18th edition of ROMHOTEL - International exhibition of architecture, equipment, supplies and furniture hotels and restaurants to 100 exhibitors participating and Dental - International Exhibition of Medical and dental - autumn edition, which came to the 24th and will run between 20 and 23 octombrie.Reunind great part of specialists in the field, TTR 2010 This edition aims to contribute to recovery autumn and the general development of Romanian tourism.
Charge entry fee: 5 RON

Note to editors: Romexpo is a private company, with the majority shareholder Chamber of Commerce and Industry of Romania. The company is a member of the World Association of Fairs and Exhibition Industry (UFI), the Central European Fair Alliance (CEFA) and International Auditing Association Exhibition Statistics (CENTREX).
ROMEXPO S.A.

Publication Date: October 18, 2010
Source: ROMEXPO S.A.
---
Wizz Air will significantly increase transport capacity in Bucharest


Wizz Air, the largest airline low-cost/low-fare Central and Eastern Europe announces a significant increase transport capacity in Bucharest, reinforcing its position in the dynamic and consistent growth.
As of 15 December 2010, Wizz Air will capitalize on the success of the local market, allocating the 5th all-new Airbus A320 aircraft, operational base in Bucharest. The company also will increase frequencies to most destinations such as Barcelona (Spain), Milan-Bergamo (Italy), Rome-Ciampino, Catania, Naples, Paris-Beauvais (France), Brussels-Charleroi (Belgium), London-Luton ( United Kingdom), Madrid or Valencia. The new aircraft will enable the launch of new flights to Larnaca and Malaga (first destination on 15 December and the second in summer 2011).

Wizzair.com Tickets are already available on or through the call center number 0903 760 100. Prices start at 50 lei (for a single flight with all mandatory taxes included).

"The business model proved right once again that can deliver exceptional results. We are very pleased with the performances of Romania. Our success proves the vital importance of cost control and favorable liquidity situation, the two elements that distinguish the model used by Wizz Air. As the market leader in Romania Airlines, Wizz Air will remain dedicated to supporting the ever increasing demand on air transport market in Romania "- said John Stephenson, Vice President of Wizz Air.


*** Wizz Air carried 9.3 million in the last 12 months passager. The airline's fleet currently consists of 34 Airbus A320 aircraft operating from 12 bases in Poland, Hungary, Bulgaria, Romania, Ukraine and Czech Republic. The 13th base in Serbia, will become operational from April 2011.

For further information please contact Free Communication:
Daniel Amzar
Email: @ freecomm.ro daniel.amzar
tel: +40 21 207 47 40
Mobile: +4 0752.111.728

Publication Date: October 14, 2010
Source: WIZZ AIR
---




INTERNATIONAL FAIR OF TOURISM "WINTER HOLIDAY" 7 to 10 October 2010, Parliament Palace
We invite you to the Winter Holiday Virtual Tour!

Between 7 to 10 October 2010, at the Conference Center internatonal Parliament Palace, was held the second event organized internatonal Naton of Travel Agents Association of Romania (ANAT), internatonal Tourism Fair "Winter Holiday". Experience gained over 20 years of activity, with real success in internatonal Tourism Fair "Holiday Market, organizers have made confident and optimistic about the success of this event, even if the current difficult context .

Organized on an area of about 3,000 sqm, in accordance with standards established internatonal, internatonal Tourism Fair "Winter Holiday" united as an exhibitor travel agents, partners, hoteliers, airlines, regional partners to promote tourism offices promotion of tourism in countries such as Austria, Hungary, France, internatonal partners, local authorities and was in the 4-day gathering, over 12,000 visitors.

They have received multme special offers skiing vacations, exotic vacations, city breaks, tours, cultural tours or adventure, weekend deals, spa & wellness programs, brochures and catalogs exciting vacations discounts Lottery with attractive prizes, first internatonal Film Festival Bucharest Travel (BITFF), photo exhibition, a journey through the world! "If what you want to review at the spot visited or accessed for the first virtual Winter Holiday date, please visit the official website, www.targuri-SECTION anat.ro the Winter Holiday for Virtual Tour Targului.De will also invite you to view Photo Gallery and Exhibition SECTION From the collected images and news from the scene .

We congratulate all the lucky winners this way Tombola Winter Holiday, whose names are also available on the official website and thank the generous sponsors: Austrian Tourist Office, Eurolines, Family Travel, Mistral Resort Moeciu Invitation Romania Travel, Best Western Hotels Aquarell .

Press Contact details:
Ioana Dobrescu
General Secretary and spokesman ANAT
Mobile: 0751.183.870, E-mail: @ anat.ro ioana.dobrescu
Publication Date: October 13, 2010
Source: NATA

Winter Holiday Virtual Tour

As I used the previous edition, we invite you to view a series of three-dimensional views of the Winter Holiday.
Besides a larger number of panoramas, a virtual tour of the novelty of this edition is the possibility of integrating them on any site, blog or social networking world, with a few clicks. This means that any participant will be able to promote the fair including virtual stand on its own site.
Thanks to a big number of views, their position was no longer on paper, but in a menu on the left side of the screen.
When selecting the panorama, use the arrows at the bottom of the screen to rotate.
The novelty is the possibility of entering the www.360trip.ro/winter by clicking on the desired view, and to integrate it with the buttons above panorama integration at any site.
Thus, any exhibitor who wishes to recognize and integrate landscape into a blog, website or Facebook profile or Twitter, a fairly easy.
Also, visitors will have a chance to view the most interesting booths at the fair involved and feel closer to the ideal vacation meant either that they want to review what they have visited the site and more so if not managed to arrive at Parliament House.

Virtual Tour Click here for Winter Holiday



Publication Date: October 13, 2010
Source: NATA

---

WINTER HOLIDAY TRAVEL SHOW PHOTOS 8 OCTOBER 2010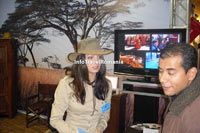 Publishing date: 8 October , 2010
Source: InfoTravelRomania

......................................................................................................................................................................................................
WINTER HOLIDAY TRAVEL SHOW PHOTOS 7 OCTOBER 2010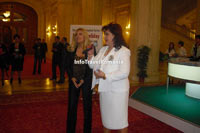 Publishing date: 7 October , 2010
Source: InfoTravelRomania
---
FESTIVAL Cheese and pastrami & RAVASITUL sheep

In order to preserve local customs and traditions, Hall Bran with Breeder Association of Bran, plans this year to organize this day of 1 to 3 October 2010, the Plateau "Queen's Heart" - Bran RAVASITUL pastoral sheep in celebration during which as is customary in recent years to develop and FESTIVAL Cheese and pastrami "Edition VI.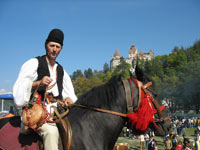 The main goal pursued by the organizers is to create breeding animals Bran opportunity to use traditional products obtained in the household or by administering sheepfold. At the same time through this event we want to bring an important contribution to promoting the image and increasing prestige Bran village and especially to bring recognition and appreciation of quality breeding animals and products derived from them.

Nature lovers celebrate rustic cheese and pastrami are invited on days 1 to 3 October 2010 at Bran, the Plateau "Heart Queen" at the sixth edition of "cheese and pastrami Festival" organized in the traditional holiday :''''RAVASITUL sheep, reached the 42 edition, organized in collaboration with Bran Hall Management Company Domain Bran Bran Castle and the Association of Animal Breeders and support ANTREC Bran Brasov.

RAVASITUL''Sheep''is actually a symbolic celebration marking the end of pastoral. The festival will sing, play and especially will eat one's fill all sorts of specific foods, and especially sheep and bulz pastrami, wetted with mash obtained from households of Bran.

And this year, close to Bran Castle, the Queen's Plate Heart - Bran, the festival will begin with a gastronomic exhibition, taking place during the entire event which will be exhibited various kinds of cheese and pastrami, which can be tasted and bought at most best prices directly from manufacturers, members of the Association of Animal Breeders Bran.

On Sunday, October 3, 2010 will be open an outdoor exhibition of animals, in which will have several breeds of sheep, there will be sales and exchanges of rams, following that in the end, to choose the beautiful specimens.

An important place will be shepherds and their herding dogs, the real heroes of the mountains that will participate in a parade, which will be awarded at the end.

Connoisseurs will not be forgotten, because they were prepared a tasting of cheese and pastrami products that will culminate, as is natural, award prizes for the finest products.

For the present permitted to spend with good and to want to return and the following year when returning from the mountain sheep, the festival will always be accompanied by music and play, supported by a rural celebration of artists and ensembles reputation in Romanian folklore.

Will miss the event with handicrafts and folk craftsmen most kinds: fabrics, furs, ceramics, and objects of pastoral use.

Organizers expect as usual with joy, delicious food and lots of hospitality!

Publishing date: September 18, 2010
Source: Hall Bran
---
Bulgaria will introduce a unified value added tax on tourism services, 9 percent

The Bulgarian government plans to introduce a unified value added tax on tourism, by 9 percent, not 14 percent, as originally planned, said Friday Prime Minister Boyko Borisov Novinite forward.

Bulgarian tourism sector, the VAT is now 7 percent for organized interest groups, and 20 percent for individual trips. Bulgarian authorities' decision follows the request of the European Union, which called for equalizing the two rates. The new tax would probably be introduced at the end of this year's tourist season.

'It is good to break the business plans of operators for a few months, but otherwise is good news for tourists who do not use the services of specialized agencies', the Bulgarian official said.

The president of the Bulgarian Association of Tourist Agencies (Bata), Donka Sokolova, these ideas of the authorities in Sofia on VAT in the tourism sector growth does not come from nowhere. 'Our contracts with foreign tour operators to spend their holiday in Bulgaria in 2011 had already been signed, and it is ridiculous to raise prices now because of government plans to increase VAT on tourism services, "said chairman of Bata.

'First, I want to remind this government that there was an agreement before the elections that have taken responsibility not to increase VAT on tourist services. Second, our international contracts have been signed two weeks ago. It's crazy - how can we renegotiate? ", Sokolova said. She posed as a comparison within Greece, that even the reduced VAT on tourism services, helping companies in the way it turistic.AGERPRES

Publishing date: September 11, 2010
Source: Agerpres
---
Ukraine will have the lowest taxes in Europe after the adoption of new Tax Code, the Ukrainian Prime Minister Mykola Azarov said Friday.

"We will set lower taxes, perhaps the lowest in Europe, the Ukrainian official said, adding that the basic principle of the new code is the liberalization of tax laws.

Mykola Azarov explained that the executive consider reducing VAT from 20 to 17 percent by 2014.

The code sets a zero tax for small businesses for five years. Also zero and tourism taxes are fixed in the next ten years.

Bank deposits of individuals that exceed $ 25,000 will be charged a fee of five percent. Previously, the government wanted to tax all bank deposits to five percent. Income tax is set at 15 percent of income under $ 1,111 per month and 17 percent for incomes that exceed $ 1,111 per month.

Source: InfoTravelRomania
Publishing date: September 10, 2010
---
The Romans invaded the detriment of the local Bulgarian coast of Bulgaria
The Romans invaded the detriment of the local Bulgarian coast of Bulgaria, Romania, the advantage again in chapter neighboring country tourists at Easter. Bulgarian coast this weekend attracted seven times more tourists than in our resorts. Is becoming increasingly clear that the price they care Romanian hoteliers teeth is detrimental to tourism policy on the Romanian coast.

The same large, the same sand, same climate, and not as successfully. Romans filled the Bulgarian seaside hotels. South of the Danube Press notes that 20,000 Romanian tourists have crossed the border for Easter mini holydays.

Bulgarians have opened in this period 70% of hotels. Prices ranged between 50 and 130 euros for three nights, booked all-inclusive.

For the same period, but partial table service, hoteliers in Romania asked between 80 and 150 euros. The result: only 3,000 people have chosen us resorts, seven times less than in the neighboring country. Without tourists, constantenii parent came to a gondola ride.

Next 'war' Roman Bulgaria Tour will be over four weeks, mini holydays by May 1. Last year, Bulgaria has received one million tourists Romans.

Source: ANTENA 3
Publishing date: April 5, 2010, 19:00
---
Press Release - New Year January 30, 2010 Grand Tourism, Eforie Nord
FORM | PHOTOS OF THE EDITION OF 2009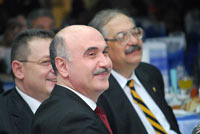 Association ABROAD - Danube Delta organizes the third edition of "Great New Year of Tourism" - a New Year of Grade 10 ... !! , To be held Saturday, January 30, 2010, the Hotel Europe, in Eforie Nord.

This event is open to all employees and partners in tourism, which, after a year of work in which they were concerned about their holidays and-stay guests are invited to celebrate New Year Travel with colleagues and partners.

The first two editions of the New Year at Sea Tourism - Mama (2008) and Mangalia (2009) - have enjoyed great participation from colleagues in the hospitality industry - travel agents across the country, hoteliers across the country, restaurants, companies Organization and many partners and tour operators of Seaside.

The day will begin with the January 30, 2010 National Tourism Forum, devoted to the debate program "Summer In my country", organized by the Association ABROAD - Danube Delta and NATA, which are expected over 200 participants - Minister Elena Udrea, representatives of other employers in tourism - OPTBR, ANTREC, FPTR, Federation of fact, travel agents, hoteliers.

Corina Martin
Association President Seaside - Danube Delta

Source: ASOCIATION ABROAD
Publishing Date: January 28, 2010 16:00


---
Press Release
Baboo achieved sustained growth in 2009 despite the economic crisis.
Geneva, 26th January 2010 – Baboo, the Geneva-based airline, continues to achieve significant growth despite experiencing a 2009 that was marked by the financial
crisis and economic gloom. The past year notably enabled Baboo to develop its network of partnerships, to optimise the use of its fleet and to enter into a consolidation phase.


With a turnover of CHF 73m (up 30% on 2008) and 406,000 passengers carried (up 38% on 2008), Baboo continued to achieve results in 2009 which reflect very healthy growth.
The growth, while substantially less than that in 2008, is still significant in relation to market trends. 2009 was above all a year of consolidation and of establishing a coherent network
based on partnerships. "In a particularly unforgiving environment we have managed to move forward and put in place a series of partnership agreements with quality airlines. We
have considerably strengthened our operations and our sales presence. The services provided by Baboo and its quality of service are being recognised more and more, not only
in the Geneva area but also in the destinations served. We intend to continue in this way in 2010", comments Jacques Bankir, CEO of Baboo.

Baboo currently operates five aircraft: two 74-seat Bombardier DH8-Q400s, the fastest and most silent turboprop plane, introduced in 2007, and three 100-seat Embraer 190s, the
most comfortable and best-selling regional jet, introduced in 2008.

In 2009 Baboo signed three new partnerships which enable it to operate the majority of its routes on a code-sharing basis. The partnerships with Air France (Geneva - French regions
routes, July '09), Tarom (Switzerland - Romania routes, October '09) and Alitalia (Geneva/Marseille/Nice-Italy routes), December '09) were added to existing partnerships
with Darwin (the Geneva-Lugano route) and Olympic (the Geneva-Athens and Nice-Athens routes). Thus, in the 2009-2010 winter season, Baboo is code-sharing 98% of its flights with
one of its five partners. Furthermore, since November 2009 Baboo has been a member of Flying Blue, the loyalty programme of the Air France-KLM group, which itself is linked to all
those run by SkyTeam alliance members.

About Baboo
Founded in Geneva in 2003, Baboo flies from Geneva to 19 different destinations (not counting charter flights), with more than 1,200,000 passengers carried to date. Baboo offers a large
range of services aimed at business and leisure travellers. Its fleet consists of two Bombardier DH8-Q400 and three Embraer 190 aircraft. Baboo employs 200 people throughout its network.
For further information visit www.flybaboo.com

Press Contact
Nilufer Gumus
PR Manager
+41 22 717 84 93
ngumus@flybaboo.com
www.flybaboo.com
Photos available at www.flybabooit.com

Source: FLYBABOO
Publishing Date: January 28, 2010 at 16:00
---
PRESS RELEASE
Carpatair launched type-operation with Fokker 70 aircraft



Carpatair joined so important air operators in Europe are equipped aircraft type Fokker 70 and from now on will be the only company in South Eastern Europe will have 70-80 seats category jet aircraft. The first aircraft of the 3 newly contracted already flew earlier this week, the relationship Timisoara Airport.

Timisoara, January 27, 2010: Full-Service Airline hub in Timisoara with the operation earlier this week with new aerovava first commercial flight of Fokker 70 equipment, the relationship Timisoara Airport.

First Fokker 70 aircraft was delivered Carpatair Friday, January 22, following the contracting of aircraft of this type in the 3 months in November 2009. The other two aircraft to be delivered in February and March 2010. With a capacity of 72 seats, including 12 business class jet aircraft combines new technology, outstanding and excellent flight performance.

"Fokker aircraft are recognized for comfort, technology and reliability, which is why many large European operators have chosen to use them. We will use the Fokker 70 aircraft on existing destinations as of spring this year following its launch and flight routes dedicated to this type, both in Timisoara and Bucharest, and in other cities, "said Nicolae Petrov, President & CEO Carpatair.

"The acquisition of these aircraft is part of our medium term strategy which tracks performance aircraft fleet modernization to meet niche markets and destinations in November. Aircraft to be used for destinations both internal and external, with both operating hub in Timisoara, as well as in Otopeni and other points in the country, "Petrov added.

Carpatair uses this type at 12 Saab 2000 aircraft (50 seats) and type 3 Fokker 100 (105 seats), which is completed now and the 3 Fokker 70 aircraft.

ABOUT FOKKER 70:
The largest type of aircraft operators in Europe are Fokker 70 KLM Royal Dutch Airlines and Austrian Airlines. Latest news about this show great interest of flight operators for this type of aircraft for the next 10 years.

* "Austrian Airlines has signed a long-term maintenance contract with Fokker Services, which counts for 15 aircraft fleet type 9 type Fokker 100 and Fokker 70."

(Source: Air Transport Intelligence News)

* "Peter Hartman, president and CEO KLM has made public the company plans next 10 years: 5 type Fokker 70 aircraft will be added to existing regional fleet of 22 such aircraft. 100 aircraft will not be changed until they have created new models of aircraft to be more effective. Hartman considers that the market do not provide anything good enough to replace these aircraft. No Fokker 50 aircraft will not be changed in the next 3 years, because they are very efficient in terms of fuel consumption. When a will but it is very likely to be replaced by Fokker aircraft with 70 seats. "

(Source: KLM and Luchtvaartnieuws.nl)

ABOUT CARPATAIR:
Carpatair is the largest regional airline in South East (mainly operates regional niche markets). After successfully applying the concept of "hub & spoke", Carpatair Timisoara managed to develop the best performing air hub in Romania, (air transport hub where passengers are offering flight connections to destinations all over the network of an operator).

Currently, Carpatair operates over 250 scheduled flights per week to 30 destinations in 6 countries. Carpatair is the largest air operator in Romania relationship - Italy offers the greatest number of destinations in two countries (10 in / in each country) and the largest number of flights - 94 per week.

Marketing Department Carpatair

marketing@carpatair.com
Source : CARPATAIR
Publishing Date: January 27, 2010 at 14:00

---
PRESS RELEASE

At 20 years of existence, ANAT Organize OWN tourism fairs


Between 18 and March 21, Parliament Palace will host the International Tourism Fair Holiday Market - Ministry of Regional Development and Tourism will participate with stand


After several years in which NATA has tied the hopes of various fair organizers, there was the moment the association invites its members and partners at national and international tourism fairs of their own!
This initiative comes at a particular time: 20 years since the founding ANAT!


The 3 fairs organized by NATA in 2010 are:


1.
International Tourism Fair Holiday Market - 18-21 martie 2010 (Parliament Palace);

2.
Bucharest Tourism Fair - 6-9 mai 2010 (ROMAERO Baneasa)

3.
Autumn Fair - 15-18 October 2010 (ROMAERO Baneasa).
Following several meetings and discussions, was selected as the organizer of the three fairs company Ralcom Exhibitions LLC.
The company, headed by Mr..
Liviu Radacineanu, enjoy the best reputation and has a remarkable record of events.


"NATA Board of Directors decided not to participate in fairs organized by ROMEXPO that starting this year, Romexpo no discounts for members of NATA, and only in conditions where an NATA member is a member of the Chamber of Commerce County
they benefit from a tariff reduction.
There are plenty of other arguments on the communication between NATA and Romexpo, poor lately.
Do not forget that tourism fair was held at Romexpo, since 1999, the initiative has received a NATA and continuous support from us.
In the present context, we can say that at 20 years of existence, NATA is an association of strong and mature enough to organize their own fairs and events, "said Corina Martin, president of NATA.


Spring Holiday Fair Market have already enrolled about 30 important tour-operators.
Among the exhibitors will include travel agents, hoteliers partners, promoting regional tourism associations, tourism offices and representatives of several countries, international partners, local authorities and the Ministry of Regional Development and Tourism, the event will host a presentation
destinations, seminars, forum of best practices, presentations, etc. offered by sponsors.


All the details about the fair can be found on the site www.targuri-anat.ro.
In the year that celebrate Gala ANAT 20 years, "NATA President and Board of Directors have taken on a debt of honor to organize an exceptional exhibition, which we expect you to join us!

Corina Martin

President NATA

0722 150 767

presedinte@anat.ro

presedinte@asociatia-litoral.ro


For further details,

Traian BADULESCU

Spokesman ANAT

Mob: 0749.05.05.82, 0722,766,255

traian.badulescu @ anat.ro


Source: NATA

Publishing Date: January 25, 2010 at 12:16
---
PRESS RELEASE
SHARE OF TOURISM AGENCY tax evasion is zero!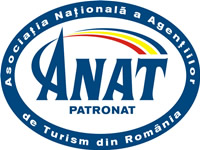 ANAT protests against the declaration of travel agencies as firms with hard work tax consequences

National Association of Travel Agents (ANAT) is deeply outraged by the motivation of applying the minimum tax for travel agencies and touroperatorilor category: actitivăţi heavy tax consequences.

ANAT notes that the tour-operators and travel agencies are intermediaries between the customer (tourist) and the service provider (hotel, transport, etc..)! The specific activity of travel agencies, each client always leave the agency contract, invoice, receipt and voucher, they

constituting elements under which the tourist can not get otherwise, accommodation, air transport, public food services, etc.





Travel agencies have firm contracts and liabilities firm to hoteliers, public food and accommodation structures, and to States IATA airlines, with strict time limits and payment, and are among the most disciplined firms in the economy

Romanian.

In addition, employers ANAT always campaigned for the eradication of black tourism, which are detrimental both tourist and travel agencies!



ANAT strongly requests removal of paragraph "Travel agencies and tour operators activities" of the new tax law.

As well as eternal "national priority" it does not provide facilities, tourism receives again a heavy blow by maintaining a flat rate tax for both travel agencies and for accommodation.

ANAT believes that new provisions disregard guild travel agencies, in the absence of actual knowledge profile of our activity, travel agencies were suspected from the start as "tax evasion".



ANAT is convinced that the introduction of travel agencies and companies suspected of touroperatorilor under evazionism is an error and it will be repaired and calls on Minister of Regional Development and Tourism to explain speciallistilor Ministry of Finance the right profile of activity of travel agencies

Romania (identical to that of those around the world).

Last but not least, ANAT expects the tourism industry in Romania is indeed supported by the Romanian state and the present Government to its true potential.

Corina Martin


President ANAT



Source: ANAT
Publishing Date: January 18, 2010 at 08:20


---
Final World Cup on Ice 2010 Escalade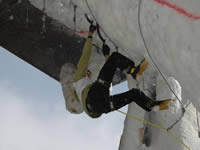 We are very pleased to announce a high impact event to be held in logs 4-7 February 2010, near the Kalinderu - World Cup Final Escalade Ice - 2010 - the height of the most important and dramatic competitions of this
kind in the world, where they will be attended by over 80 world class athletes from Austria, Belgium, Bulgaria, Czech Republic, Korea, Croatia, Switzerland, France, Italy, Iceland, Japan, United Kingdom, Netherlands, USA, Sweden, Romania
, Spain, Russia, Slovakia, Slovenia and Ukraine.


Today closed transport all the new competition Viaducts, the assembly will begin on January 15, 2010 and end on January 22, in time to allow testing, freezing and creating a competitive routes.
Estacada, an elegant building of three arches at the top who are united in a spherical cap is constructed of steel painted silver, has a height of 20 m and will create an unlimited number of tracks of great difficulty and spectacular contest
.


Surrounding area was leveled for the installation stands for spectators.


Camelia Manea

Media Coordinator

World-Cup Ice Climbing Competition
Busteni
Tel: +
40746 111 974 |
office@iwcbusteni.ro
Publishing Date: January 15, 2010 at 15:20
---
Press conference Croaziere.net



Thursday, January 14, 2010, at 11.00 there was a press conference organized by Croaziere.net.

This is the only tour-operators in Romania specialized strictly on cruises.

The agency is also the only accredited CLIA (Cruise Lines International Association) in Romania.

Director of the Agency, Mr..

John Base, together with his guests, have exposed all the secrets and benefits of cruise tourism trends.



Location: Bistro restaurant Menuet (just behind the Romanian Atheneum) - str N. Golescu no.

12-14


2008 - Last year's best cruise industry: 13 million tourists, of which only 10 million U.S;

OMT - cruises are tourism products that offer 85% satisfaction!

Cruise lines have started to specialize on destination and age segments.


Sales Croaziere.net: 2007 - 200 cab, 2008 - 400 cab, 2009 - 1,000 cabins, for 2010 it is estimated a total of 2.000 cabins.



Source: InfoTravelRomania
Publishing Date: January 14 2010, 18:00
---

Romanian citizens can travel without a visa in Turkey

On January 7, 2010 the law was passed on visa requirements for Romanian citizens wishing to travel to the Republic of Turkey for a period of up to 90 days within 6 months.

The measure will take effect after the announcement of the Turkish border authorities and is valid for Romanian citizens who are holders of ordinary passports. Date of entry into force of the law will be announced on the ministry's website and by press release.

Entry to the Republic of Turkey is just the passport.

We recommend that the Romanian nationals who wish to travel to the Republic of Turkey to have, besides the passport, identity card, which are given additional identification data. There have been cases in which Romanian citizens on the territory of Turkey have been detained by local police due to coincidence with the names of persons who have committed crimes in that state.

Romanian citizens strongly recommended not to leave the road out of Romania without a completed medical insurance, life and travel.

For more information on travel conditions in the Republic of Turkey, you can access the MFA website, under "Travel Tips - Turkey travel conditions.

Source: www.mae.ro
Publishing Date: January 11, 2010 at 15:43
Without a visa to Turkey in 2010


Romanians who want to travel to Turkey for a maximum period of three months do not need visas, last week, according to a release of the Ministry of Foreign Affairs (MFA).
As is valid for Romanian citizens who are holders of ordinary passports and entry to Turkey will be only the passport.

MFA recommends Romanian citizens wishing to travel to the Republic of Turkey to have, besides the passport, identity card, which are given additional identification data. There have been cases in which Romanian citizens on the territory of Turkey have been detained by local police due to coincidences with the names of persons who have committed crimes in that state.

Also, the MFA also recommends Romanian citizens sanu go on the road outside Romania have concluded without health insurance, life and travel.

Source: www.evz.ro
Publishing Date: January 11, 2010 at 15:43
---
PRESS RELEASE
It was founded Guides NATIONAL ASSOCIATION OF ROMANIA (GNAR)


Thursday, January 7, 2010, the restaurant held in Bucharest Allhambra first communication session organized by the National Association of Guides in Romania. Discussions were held around issues directly related to the cultural circuit programs in Romania.

Exposures were presented by Dr. Ing Eugenia Kalisz, Arch Mircea Savu, Ec Mirela Iordache. Discussion focused on cultural values in Romania and on UNESCO's natural heritage. Note that, currently, Department of History, University of Bucharest Masters Courses for cultural tourism in Romania. On this occasion, Romanian guides may have access to an equivalent discipline with the Ecole du Louvre, which allows them to become professors of cultural tourism.

The second issue focused on problems of organization and conduct of programs of interest, the obligations of the contract and for the benefit of the guide accompanying the group.

Also were discussed the last details on the official record of the National Association of Guides of Romania (GNAR).

Formation of association is a requirement for travel market. Association aims to protect and promote certified guides in Romania and to offer services such touroperatorilor and travel agencies in Romania, corporate travel managers etc..

Guide is an essential role in the success of tourism benefits, as it is responsible for proper unfolding of the contract program.

Tiberiu MUNTEANU
President ANGR
mutibi@yahoo.com
www.angr.ro

Source: National Association of Guides in Romania
Publishing date: 07 January 2010 18:00
---
Holiday Market 18 to 21 March 2010, Tourism Fair ANAT
HOLIDAY MARKET International Tourism Fair will be held between 18-21 martie 2010 at the Parliament Palace.
This is a completely independent event, organized exclusively by NATA.


General rates for NATA members are as follows:

- 100 euro fee / firm

- Rent space unprepared 35 euro / sqm

- Rent standard stand construction 15 euro / sqm

Exhibition will be presented to exhibitors already shared with 1,2,3 and 4 stands with open sides.


Price list for companies NATA members is 60 euros / sqm.
For this category of participant fee is 200 euros / company.


Prices to rent space are differentiated by the position stand, you will notice that the space rent increase:

- 5% for stands with two sides free

- 10% for stands with three open sides

- 20% for the stands of the "island".


Minimum area of a stand is 9 sqm.


Exhibition will be presented to exhibitors already shared with stands having one, two, three and four sides free.


They agreed that the principles of distribution of stands:

- First come-first served "

- Large surface area supersedes small

- Where two companies want the same space allocation decision is made according to ancient history, notoriety, etc. member subscriber.
(in NATA).


View the site of the spaces occupied / will be free after 15.01.2010 on
www.targuri-anat.ro
All formularistica the registration going to find a site since 15/01/2010.
Please refer to the permanent site to get to know the latest news via newsletter.


It will consider the areas of exposure rooms "Union", "Take Ionescu", "CI
Bratianu "and hallways C4, C5 and C6 with a total of approximately 3,500 usable square feet.
It will take the signal flow for visitors.


It also will require - for various presentations by exhibiting companies - still two rooms each with 100-150 seats each associated technical equipment.
They agreed in principle rooms "Nicolae Iorga", "Nicholas Balcescu" or "human rights".
These rooms will be offered to those wishing for a fee.
Rental price to be negotiated with the House of Parliament.


WARNING!
(Early booking discounts!)


NATA members who will pay the fee (100 EUR) until December 31, 2009 will receive priority in distribution of the stand, under date of registration (the payment).
The payment is adjusted thereafter invoice will be issued until 10.01.2010 on the rate of payment day.


NATA members that will pay off up to date by 01 february 2010 will receive a 5% discount on room rent.


NATA members who join the pack in all three events will receive a discount of 5% for each of the fair, making the deduction at the fair payment for the third.



WARNING!
Discounts are cumulative!



FACILITIES GRANTED ANAT:

1.
Free booth construction in accordance with requests ANAT partner.

3.
Catering Services NATA free to stand in the event within budget.

4.
Free Shipping ANAT materials (printed materials, logistics, etc..) In the three events.

5.
Each participant will receive one parking gratuity.

6.
Promoting the event site www.ralcom.ro


The price of entrance ticket to the fair will be 10 USD.


At this point it is in fair site, where each of you can see the position it wants.
The site address is
www.targuri-anat.ro
and will be operational from the date of January 15, 2010.
Agreed to draw up a regulation of conduct and minimum participation rules.


Agreed need to operation of a transmission line, type "shuttle" from subway station "Izvor" and return to the Palace of Parliament.
Requested and approved providing handling services for a fee.
It was decided in discussion and implementation of a site of the event with option to download the online documentation and plans for the location of exhibitors updated within 48h.


ANAT unit and for a change in mentality which is discussed in general and tourism in Romania, we invite the fair Anat.
Obviously, but the decision belongs to each of you.
We try to offer you the best conditions for the benefit of a tourism fair to established international standards.


Source:
www.anat.ro
Publishing date: 05 January 2010 16:00
---
TOURISTICA Tourism Fair

We expect to 9-11 aprilie 2010 Summer edition of the Transylvania Tourism Fair - Touristic place in Cluj Napoca in Polus Center.
The event is organized in partnership with the National Association of Travel Agencies and benefit from the tourism companies at home and abroad.


Participants:
Travel agents and tour-operators
Hotels and hostels
Regions and tourist destinations
Organizations and associations in tourism
Land and air transport companies
Professional journals

Polus Center is the largest mall in Transylvania and also hosts many fairs and exhibitions. Estimate the number of visitors for the weekend 9-11 aprilie 2010 was 100 000 people.
Pictures from previous editions

You're welcome to Cluj Napoca!

Source: www.touristica.ro
Publishing date: 05 January 2010 16:00
---
Romania can have biometric passports

Intelligence. Romania is only country in the world to issue electronic passports and called "biometric", this is the only form of identification that includes both elements of identifying the owner, that the facial image and fingerprints.

"Biometric passport, valid from the beginning of this year, is equipped with a chip that stores personal data of the holder. Act is issued by the National Center Unique Electronic Passport Personalization has 50 security features, 18 more than current passports.

Source: www.evz.ro
Publishing date: 04 January 2010 at 09:06

Bucharest: Capital move to biometric passports!

Bucharesters may submit requests for issuing biometric passports starting tomorrow. Community Public Service to issue passports and records of the structure will begin pooling claims for IPMB controversial issue passports with electronic chip.

Romania became the first state in the world last year, which began to issue this type of ID, who in addition to the classical fingerprint facial image. The passport is equipped with a chip that stores personal data, with 50 security features, 18 more than normal. The first Romanians who received since February 2009 of these passports were ilfovenii.

Polemics burning smoldering since the beginning of last year, when the public had barely intention of introducing these measures, are to reignite. Many Christians say that the new acts are "the devil's work, because they contain satanic combination of digits 666.

Also, many NGOs argue that the introduction of biometric passports ordinance violates rights the Constitution of Romania, such as privacy and right to religion.

Three times more expensive but more durable
Bucharesters are in a position to change his travel document may submit a request to release the seat towards the street Nicolae Iorga nr. 27, located in sector 1. Passport price will be 266 lei, and shelf life is 5 years, while costs 96.2 lei simple passport and is valid for one year.

Source: www.adevarul.ro
Publishing date: 04 January 2010 at 09:06
---
PRESS NEW YEAR 2010 EMPLOYERS 'FEDERATION OF ROMANIAN TOURISM


Romanian tried to forget the economic crisis and have shown they know to have fun and take advantage of free time and especially the sales and New Year, many preferred to spend in a hotel or a hostel in the country or abroad.

The most requested resorts in our country were usually those on the Prahova Valley, where the occupancy rate reached 95%. Accommodation offer is still far exceeded demand and prices drop by 15% over last year has made hotels and hostels to be full of New Year in this area. Prahova Valley is also crammed with private construction making resorts to be suffocated in this time of tourists and in other mountain resorts vizitatori.Si demand was high reaching an occupancy rate of 85% of accommodation capacity.

Another segment was called at the big cities, where they spent the passage in the new year in hotels and restaurants around 25,000 tourists.

In rural tourism celebrated New Year approximately 30,000 turisti.De otherwise this segment alone shows an increase in the number of tourists towards these tourists next year trecut.Pe officially registered have celebrated at least as neomololgate in hostels.

There is a category of tourists who prefer to spend New Year in the Danube Delta, but their number is constantly decreasing, although rates were very convenient.
Although the Romanian coast has almost 5,000 places to stay warm, this destination has not managed to attract tourists than 8oo, down 40% over last year.
These figures add about 16,000 tourists who spent their holidays in various resorts balneoclimatice, which means a drop of 7% over last year.
Also about 10,000 tourists had spent the winter holidays abroad, down 20% over last year. The foreign destinations were Austria, Greece, Bulgaria, Turkey, Egypt, France, Tunisia.
Also, there are individual tourists who have turned to organized tourism, but these can be assessed.

Romanian Tourism Employers 'Federation of centralized and this year New Year Romanians' preferences, which is:
TOURISM: about 95,400 tourists (down 8% from last year)
have spent 124,500,000 lei (down 13% from last year)
TRAVEL ABROAD: about 10,500 tourists (down 20% from last year)
have spent approximately Euro 5,750,000 (down 13% from last year)

Note that in domestic tourism rates have fallen by 20-25% over last year, reaching levels two years ago, while in outbound tourism rates fell only 10%. With all these cuts the number of tourists fell to the old year 2004-2005.Tinand in mind that we are in a difficult year, we expect much larger declines and these results give us hope that 2010 will be better than the one I incheiat.Stim as sent greetings last year were not fulfilled as we dorit.Profitam this opportunity to thank you for the very good cooperation we had in 2009 and wish the new year will bring achievements in all fields , and especially health to fulfill them all.

EMPLOYERS 'FEDERATION OF ROMANIAN TOURISM
President,
Daniel Vasilescu
Secretary General,
DRAGOS RADUCAN


EMPLOYERS 'FEDERATION OF ROMANIAN TOURISM
ROMANIAN TOURISM EMPLOYERS 'FEDERATION
Calea Victoriei Nr. 216 et. 1, Sector 1, Bucharest, Romania, Phone / Fax: 021-312.29.93, Tel. 021-212.87.82, Mobile: 0744,544,056
Webpage: www.fptr.org E-mail: office@fptr.org;

Source: FPTR
Publishing date: 04 January 2010 at 09:06
---