Travel agencies Bucharest
transylvani, Travel agencies Bucharest,Travel agencies Bucharest
sighisoara
Transylvania
romania,bucharest
accomodation
offers bucharest
hotels bucharest


---

BUCHAREST TOUR Reservation: 0723 - 331 955 Dan Penciu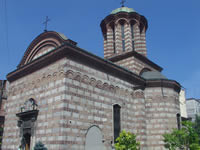 Daily tour of Bucharest for foreigners
Starting with September, TravelMaker travel agency organizes a daily bus tour of Bucharest, the capital of Romania.
The tour takes about 4 hours and provides an English speaker guide for foreign tourists.
The tourists will enjoy a few attractions located downtown and can decide to visit the Parliament Palace or the Village Museum.
More information about the regular tour of the capital or the possibility to become partner of the tour will soon be available on: www.BucharestCityTour.com | Reservation: 0723 - 331 955 Dan Penciu
---


www.infotravelromania.ro – presenting you the touristic market in Romania.
This is a promotion site and also a touristic report that aims to become the best and the most correct source of touristic information. The data base is daily updated.
It's addressed to the public interested about touristic information or how to spend in a pleasant way the vacations or the weekends, as well as to the specialists envolved in Romanian tourism market: hotel companies,travel agencies, transportation companies, professional associations, centers of touristic information, tourism offices, lenders and providers of touristic services.
We try to bring you as much information as we can regarding to this white industry simple called: tourism. The update of the information is made daily.
Motto: "We are where the information counts!"
We are waiting your suggestions and questions at:
office@infotravelromana.ro
---
Tours in Romania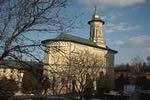 Top travel agencies incoming Romania
1. INVITATION Romania
2. Karpaten Turism
3. Danubius Travel Agency
4. Transylvania Live - Expert in Transylvania
5. Christian Tour
6. TRAVELMAKER
7. ATLANTIC TOUR
Interprete ou accompagnateur en Roumanie (25 euro/jour), Europe de l'Est, Balkans,Transylvanie, Bukovine, Maramures, Oltenia, Banat, Moldavie, Wallachie, Delta du Danube, Carpates,Mer Noire, etc. , hebergement chez l'habitant, location de voiture etc.Details a: mihaibursesc@yahoo.com, tel.0040-721194283, Mihai Bursesc, no.265, Salasu de Sus, Hunedoara, Roumanie.

servicios de guía y/o intérprete in Rumania (25 euro/dia), detailes a: mihaibursesc@yahoo.com , tel.0040-721194283, Mihai Bursesc, no.265, Salasu de Sus, jud. Hunedoara, Rumania.

Interpreter, translator and/or guide (25 euro/day) in Romania (in the southern-eastern part of Central Europe, north from the Balkans): Transylvania, Bucovina, Maramures, Oltenia, Banat, Moldavia, Dobrudja, Wallachia,the Danube Delta, the Carpathian Mountains, the Black Sea coast,Hateg, Land, Salasu de Sus, Retezat,National, Park.Details at: mihaibursesc@yahoo.com
tel.0040-721194283, Mihai Bursesc, no.265, Salasu de Sus, Hunedoara, Romania